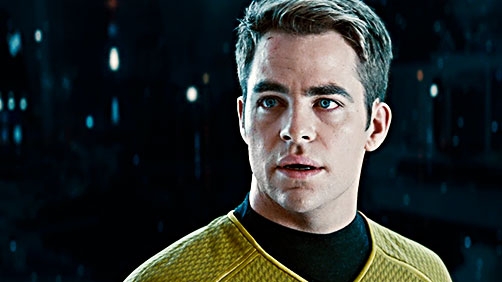 Okay. Alright. Here we go. I've watched it once and I'm about to watch it again and analyze it a little more slowly. One thing is for sure, it looks like Kirk is/has made a serious mistake (or two) and some miscalculations, which is unusual for Kirk as we've always known him before. But this is still telling the story of how he became Kirk I suppose you would say.
This certainly looks epic, and okay, it's Star Trek so I'm excited in spite of myself. TrekMovie.com (Anthony Pascale) is working on a shot by shot analysis right now and I'm looking forward to that as I always do.
I hope this film delivers on the promise of this trailer. Check it out.