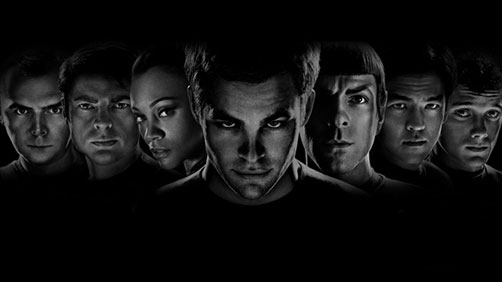 Sorry I have been absent for the last couple of days. Joe has been able to post a few things for me, but I miss digging up cool stuff and sharing it with you. I'll be in and out with family stuff going on, but wanted to start jumping back in the saddle a little bit as I have a moment here and there.
This is something cool I found this past weekend and would have shared it with you at the beginning of the week.
Damon Lindelof tweeted this on the 31st of March:
There's gonna be some cool INTO DARKNESS stuff during tonight's WALKING DEAD finale.#CumberbatchIsNotPlayingAZombie

— Damon Lindelof (@DamonLindelof) March 31, 2013
So obviously we were clued in to be paying attention. And we weren't disappointed. We got a 60 second spot that we have not yet seen before. Take a look. I'm looking forward to this film in spite of myself and I hope J.J. doesn't let me down.