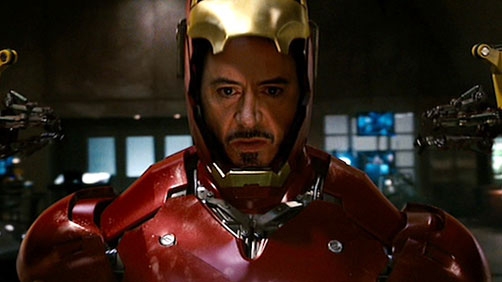 In this clip which aired during the MTV Awards, Tony's house is blowing up around him while he tries to use a prototype Iron Man suite that appears not to be quite ready, can't fly, and more.
This clip is really just an extended look at the full scene already shown in trailers of the house being blown up by missiles and helicopters all around him.
I sure do hope Tony Stark is alright, I hope he survives, what will happen? The suspense is killing me. /sarcasm
In all seriousness, I'm looking forward to this one a lot.
Also check out the new teaser trailer: