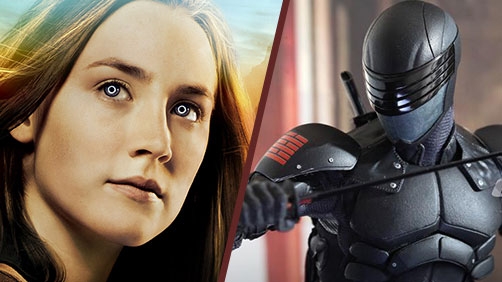 This evening, I will rejoin Joe on the podcast after my absence last week. Clark and Joe did a great job of taking up the slack for me but I will be glad to dive back in and talk movies and stuff with Joe.
The subjects today will be The Host and G.I. Joe: Retaliation. I'm planning on giving Joe a good skewering, but we should have plenty of good stuff to talk about for Host believe it or not. I think the film is being unfairly panned because of Stephanie Meyer and the connection to the Twilight saga, which in turn is thought more poorly of than perhaps is necessary.
But in any event we'll talk about those two films as well as highlight a few other things that have been happening "in the neighborhood" and as always we'll have lots of great fun, good banter, and laughs a plenty. Be sure to join the discussion on our live broadcast page and chat with us in the chat room.