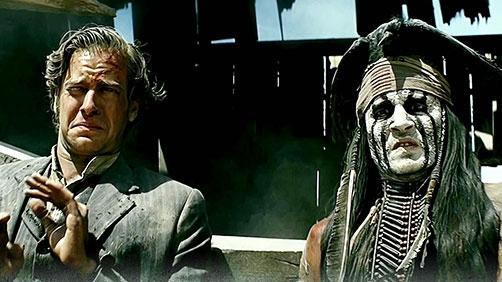 What a week for trailers! I still have a slightly bad feeling about this film, but this trailer did help to get me a little more interested. There's going to be a little bit of story here it looks like. Now, all the story may be in the trailer — that has been known to happen before. But this trailer does hint at a better story than I was anticipating perhaps.
Still, it's going to be heavy on action and Johnny Depp humor. In fact I still think that the primary reason it was made was for Johnny Depp as Tonto.
The film comes out in July and this is presumably the big final trailer and begins the final marketing push to get you out to the theater on July 3.