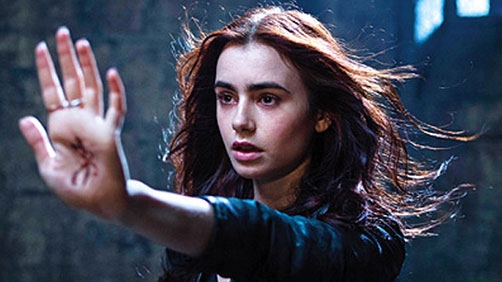 If you are looking for the missing link between Buffy and Twilight, this looks like it might be your thing. I don't know anything about this series other than what I have seen in the trailers. It could be fun, or it could go horribly wrong.
But one thing is sure, there is no lack of films centered on the paranormal lately.
Set in contemporary New York City, a seemingly ordinary teenager, Clary Fray (Lily Collins), discovers she is the descendant of a line of Shadowhunters, a secret cadre of young half-angel warriors locked in an ancient battle to protect our world from demons. After the disappearance of her mother (Lena Headey), Clary must join forces with a group of Shadowhunters, who introduce her to a dangerous alternate New York called Downworld, filled with demons, warlocks, vampires, werewolves and other deadly creatures. Based on the worldwide best-selling book series.