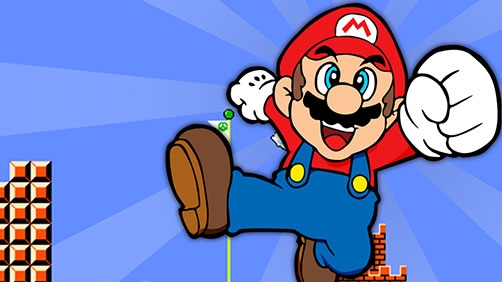 Domhnall O'Huigin - Slate.com
In the context of this fractured and chaotic world, we must now consider the oligarch known as Mario, and to an extent his brother, Luigi. Both are Italian-Americans of Earth origins and as such themselves represent a foreign influence on Mushroom World. Mario, in particular has been an iconic figure in all events of political significance in Mushroom World and the Grand Finale Galaxy as a whole. Opinions differ greatly as to whether his influence has been a benign one. While he indeed saved Princess Peach, Toad, and other notable leaders from the various threats described above, it is also known that his enormous wealth (in the form of Gold Coins) has been accumulated through non-conventional means and further, that he made extensive use of Asymmetric warfare techniques in combating what he unilaterally perceived as threats to the status quo. These techniques include the use of incendiary munitions, growth hormones, camouflage, and dimensional shifting, among others. He is known—indeed famous for—ritual drug use, specifically mushrooms, in prosecuting his attacks on others, chiefly Bowser and various members of the Bowser, Boo, and Chestnut Nation tribes. In an analogue of Earth-Cuba, Luigi can be seen as the 'prince-regent' of the Mario faction, sharing his brother's aegis and appetites (wealth, the expression of violence, mood altering substances, and preference for unconventional combat techniques), waiting for his opportunity to rule alone.
Hahahahahahahahahahahahaha.
This is great! Never a more awesome piece has been written about Mario! I'm still going to play though! Guess that means I'm aiding and abetting a terrorist! Hahahahaha!