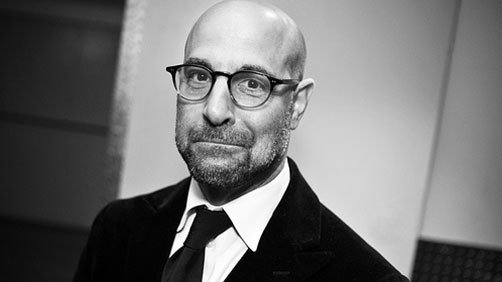 Nick Martin - FilmoFilia
Director Michael Bay delivered a few pieces of news last night at CinemaCon, revealing that he'll shoot the big showcase scenes in Transformers 4 with the new IMAX 3D digital camera and that Stanley Tucci will join the cast.

Bay was reportedly very excited to have Company You Keep star Tucci onboard the movie, which will star Mark Wahlberg, Jack Reynor and Nicola Peltz, as well as another mysterious young actor that Bay teased will be announced very shortly.

At this time, nothing has been revealed about Tucci's character.
Why? Why, oh why, oh why would such a fine actor join the cast of such a horrible franchise that has been completely train-wrecked? Of course I could say the same thing about Wahlberg being on the cast, but I have even more respect for Tucci. He's really good.
I don't know, I just don't know…