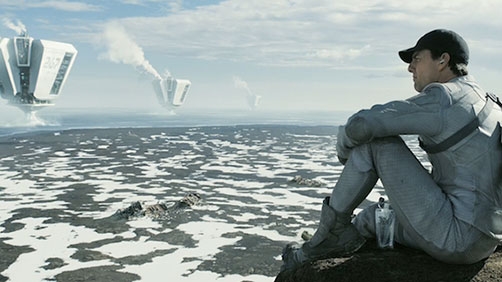 Man, Universal is releasing a steady stream of these featurettes for Oblivion. They've been focusing on Tom Cruise, using practical effects of CG when possible, the beauty of the film and the scenery, the director Joseph Kosinski and more.
The two I have here today focus on filming on the mountain peak, Earl's Peak, and filming on set at the New York Public Library with Tom Cruise doing most of his own stunts.
I really love the look of the work they're doing here and I'm looking forward more and more to this film. I know I'm setting myself up for disappointment, but maybe it will live up. We'll see on April 19.