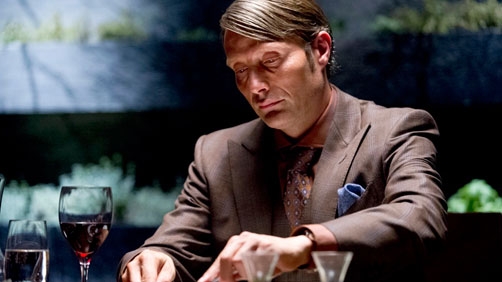 Hulu.com
Jack Crawford, head of the FBI's Behavioral Science Unit, enlists profiler Will Graham to find a serial killer who's preying on young girls.
I have not had a chance to watch this, I'm still getting caught up on some shows from last week that I was not able to watch with everything I had going on in my personal life. But I have added it to my queue and will hopefully be watching it tonight.
The critics seem to be raving about Mads Mikkelsen and Hugh Dancy's performances as Hannibal Lecter and Will Graham, plus lots of other praise for the show such as the production design and direction. But that did not appear to help the pilot's ratings. Apparently not many people watched the show when it aired. However, I've heard big numbers about people watching it online after the fact, which just gives me the chance to beat my "on-demand" and "changing market" drum. We need to be pushing toward a better business model and adjust metrics accordingly.