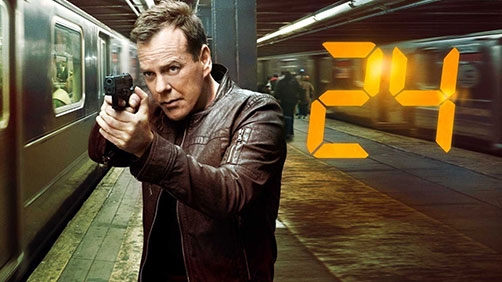 Michael Ausiello - TVLine
Fox has officially restarted the clock on 24.

Fox entertainment chairman Kevin Reilly confirmed Monday during a conference call with reporters that the seminal Kiefer Sutherland thriller will be revived in May 2014 as a limited series event titled 24: Live Another Day.
Speaking of unprecedented (see previous article about Arrested Development).
"[It's] 24 compressed over 12 weeks," explained Reilly. "It will go chronologically over the day, but it will skip hours. It will be dictated by the plot."
I've never watched 24, the concept never appealed to me. But I know the show has many, MANY fans. I've gotta wonder if the studios are looking around at "upstarts" like Netflix bringing back beloved shows and saying to themselves, huh, maybe we should listen to the people and give them what they want. That might actually be good for business.