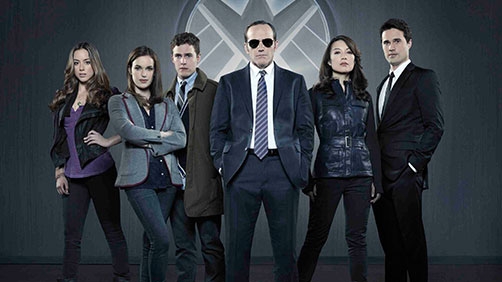 Nellie Andreeva - Deadline
When all was said and done tonight, ABC picked up a total of 12 new series — seven dramas and five comedies. All comedies are single-camera as ABC passed on both of its multi-camera pilots. Here is how it all came down today as the network opened the pickup process with one Disney-friendly shoo-in pilot, Marvel's S.H.I.E.L.D., and closed it with another, the Once Upon A Time spinoff.
Never really any doubt with the momentum behind the Marvel universe right now that this show would get picked up to series. Still, it's good news so I thought I would share it. I will be watching this NO MATTER WHAT. I am truly excited for this show. Will I love it better than I loved Fringe (may she rest in peace)? Time will tell.
The series is set to premier sometime in September of this year, but while we wait, we can at least feast our eyes upon this promo:
And we've also got a cast photo: