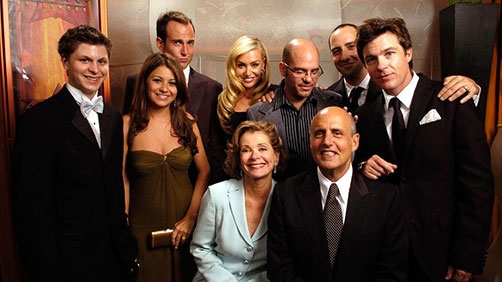 Angie Han - /Film
So far we've had plenty of reasons to look forward to seeing the Bluths get back together for Season 4 of Arrested Development. But now it turns out that the long-awaited reunion wasn't actually much of a reunion at all.

Due to scheduling issues, Mitch Hurwitz admits, some scenes featuring multiple characters were actually shot at totally different times, with the actors' performances edited together in post-production. The entire cast was only on set together for a total of two days. We won't know until the new episodes hit this weekend how that method actually worked out for them, but it's a little worrisome to say the least.
Yeah, uhh… hmmm.
I'll try to reserve judgement. I've actually just started on Season 1 of the show so I don't know when I'll get to this new season 4, but I'll try to keep an open mind.
Still, it seems like that could be a problem.