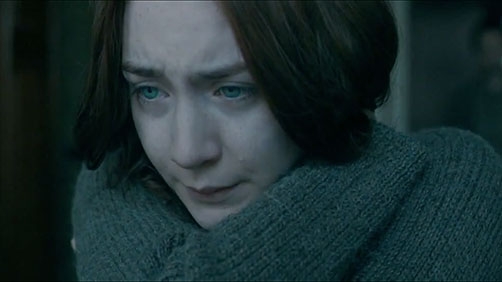 Hey, look, it's a movie about the Byzantium Empire…
Oh, wait, sorry. That's not what this is. This is a movie about vampires, because we haven't had enough of that craze lately. Don't get me wrong, I've enjoyed my share of vampire lore — I really enjoyed Buffy and Angel, and to a lesser extent (quite a bit lesser extent), The Twilight Saga. I know this has been a matter of contention with me from some of my loyal readers and all, but in any event, I'm ready for the vampire obsession to be over. We had our fun, now let's stop beating this thing to death.
But apparently that's not going to happen because here's yet another vampire movie. And I'm not entirely sure I'll like this one at all. In fact, as much as I liked Saoirse Ronan in the last film I saw her in — and for that matter, as much as I liked Gemma Arterton — there are plenty of warning signs here that this film is going to be terrible.
But whatever. Here's the trailer.