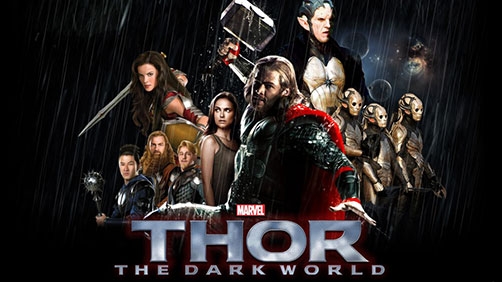 Jen Yamato - Deadline
Award-winning composer Carter Burwell was all set to score Marvel's Thor: The Dark World. It would have marked his first superhero project to date. The studio even printed his name on the first official poster last month. But Deadline now confirms that Burwell is off the project altogether in what Marvel's camp diplomatically describes as a creative split.
Huh. That's kind of odd this far down the road. Patrick Doyle scored the first Thor film and it wasn't great, which in my book is normal for Doyle, though I have to say I didn't hate Thor's score as much as I have other work from Doyle.
I don't know much about Carter Burwell other than his work in the Twilight universe. His music for the first Twilight film was awful. His work on Breaking Dawn parts 1 and 2 was far better so it may have been a director thing for the first Twilight because that film has so many other issues that I attribute to the director.
So who knows who's going to be scoring the new Thor film at this point, but I have an idea. Let's just have Alan Silvestri take over all the Marvel universe music. His score for Captain America was good, and his score for The Avengers was so absolutely perfect that words fail to describe it. Yeah, let's just let him have the whole Marvel universe, I think that would be swell.