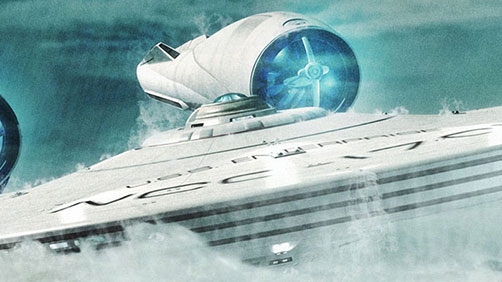 I have all sorts of fun Star Trek goodness collected over the weekend and Monday that I was not able to get up yesterday. So here it all is. I'll just back the truck up to the dock and unload it all here.
One thing is for certain, they're really cranking out the material and promoting this film like nobody's business. I don't remember any Star Trek movie ever getting this kind of promotion. Granted now that I'm running MovieByte I'm paying a little more attention, but I think we can safely say that the amount of promotion going into this exceeds anything we've see for Trek before.
First up is two behind the scenes videos. Personally, I just eat this stuff up. It's awesome. It is pretty raw, there is no narration or music (hey, it's just behind the scenes footage) but it's great. Some parts don't have audio, I'm assuming that is because perhaps that section had spoilers. Check them out. And keep scrolling for more after these two videos.
Now I've got a couple videos from Anthony Pascale of TrekMovie.com talking to Damon Lindelof, and Robert Orcy and Alex Kurtzman with lots of fun conversation. Of particular note, I really loved Bob and Alex talking about Kirk being too young and advancing to captain too fast.
And finally, we have an Uhura character profile here for you.