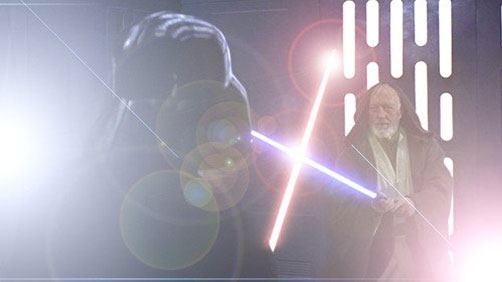 StarWars.com
"We've devoted serious time and attention to revisiting the origins of Star Wars as inspiration for our process on the new movie, and I'm thrilled that returning to the UK for production and utilizing the incredible talent there can be a part of that," said Kathleen Kennedy, President of Lucasfilm. "Speaking from my own longstanding connection to the UK with films like Raiders of the Lost Ark, Empire of the Sun and recently War Horse, it's very exciting to be heading back."
If there's truth to this statement about revisiting the origins of Star Wars as being their inspiration, and it's not just something nice to say, we fans of the original should take heart in this statement.
At the same time, my favorite film in the Star Wars franchise is Empire Strikes Back, and I don't know that J.J. is up to making a film of that caliber.
I'll tell you this, if I see one single lens flare in Episode VII, I'll get up and walk out of the theater… okay maybe not, but by Grabthar's hammer, Star Wars shall be avenged if he destroys it with garbage like overused and unnatural lens flares.