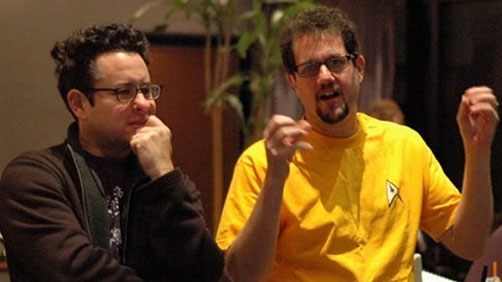 Movies on the Radio - WQRX
Giacchino has created a colorful, dramatic score for "...Into Darkness," and he presents 22 minutes of it on this show. With Host/Producer David Garland, Giacchino discusses specifics about his score for the film, shares his thoughts about Star Trek's enduring appeal, reveals how a fan's Tweet inspired him to make a last minute revision to his score, and talks about his future projects and much more.
So I haven't had time to listen to much of this, but it seems pretty good 5 minutes in. Unfortunately I couldn't find any podcast feeds on this site or for this show (seriously guys, you all need to get with the times), but I did find a sneaky way to download the MP3 and sync with iTunes and my iPhone so I'll be listening to the full show while I drive later today.
This is a show with composer Michael Giacchino presenting selections of his score for the upcoming 'Star Trek Into Darkness' which opens now on May 16. Giacchino's scoring of the first film, and his primary theme for our "new" crew is growing on me, but I do miss the great score and themes that Goldsmith and others have written for Star Trek.
In any event, here's the audio for you to check out.