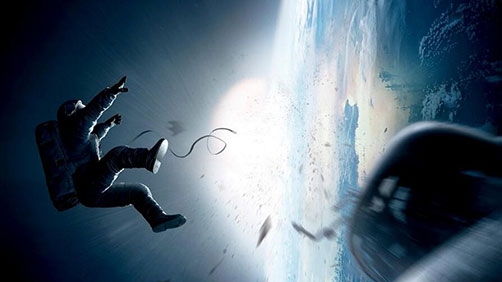 I don't have a lot of information about this film yet, but the official teaser trailer has been released. All I know for sure right now is that the film is set in space, it's directed by Alfonso Cuarón (Harry Potter and the Prisoner of Azkaban), Sandra Bullock and George Clooney star as astronauts trying to get back to earth after their shuttle is destroyed by debris, and that it looks like it could be good.
Here is the only official synopsis I can find at the moment:
Astronauts attempt to return to earth after debris crashes into their space shuttle, leaving them drifting alone in space.
Yep, that's all I've got. Here's the teaser trailer: