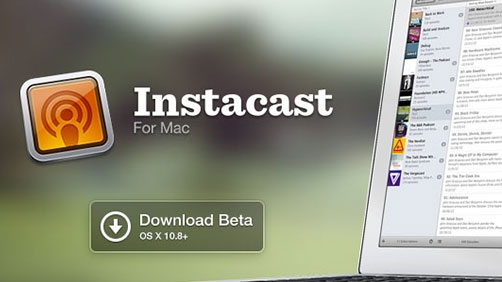 Vemedio
I am happy to announce that Instacast for Mac is available for download as a free beta version. We've been working very hard for the last 4 months to bring everything that you love from Instacast on iOS to the Mac. While it resembles a lot of similarities to the iPhone and iPad app, Instacast for Mac is not merely a port of the iOS app, it is a true OS X app in every possible way.

Everything's there: subscriptions, show notes, playback and playlists, but also a lot of stuff that you can only get on the Mac: True Background Processing, Flattr, Search and an Up Next Playlist to only mention a few. Additionally there are a lot of small details you might only learn about over time, like support for Headset Remotes, AirPlay streaming or the built-in File Reflector that pushes downloaded files to your iPhone and iPad, instead of letting them download the same file again from the slow internet.
This is incredibly great news because now you can subscribe to The MovieByte Podcast in Instacast for Mac! And aside from some initial glitches with first set up (it is public beta after all), everything now seems to be in sync between my iPhone Instacast, and Mac Instacast. It is extremely awesome.
To all you PC people that read this site, we love you, but man are you missing out. This is one awesome podcast client.