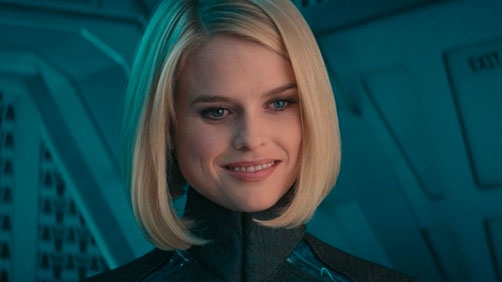 I do have a couple more Star Trek clips that I didn't just want to lump all together in the one article I posted earlier. I wanted to spread it out a little bit so here are the other two.
In the first clip, Kirk and Spock meet Carol… Wallace? Maybe this has something to do with her British accent as well? Maybe in this timeline with the way things have unfolded, Admiral Marcus and Carol's mother divorced and she goes by her mother's last name? And they moved to the U.K.
Who knows, we'll find out.
And in the following clip, Simon Pegg talks about playing Scotty. They have definitely decided to play Scotty as a much more humorous character than he originally was.