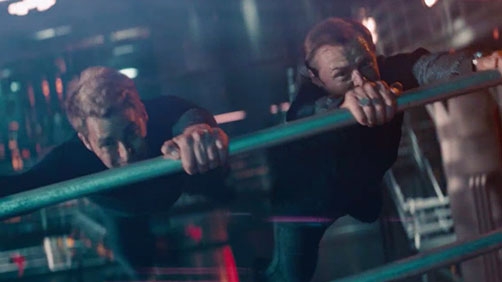 The Paramount marketing machine is churning something new out almost every day at this point. One almost gets the impression that they want this film to be big or something.
In this fourth clip it looks like the Enterprise is headed down and the artificial gravity is going crazy, stuff is flying around, and Kirk and Scotty are in a hurry to get to, what is apparently, engineering.
And of course, the "red shirts" are biting the dust around them. Oh, also, the bridge chairs have seat belts now?
It makes sense actually, we've just never seen such a think before (except for in a deleted scene from Star Trek: Nemesis.
Also, is that a Deltan navigator?