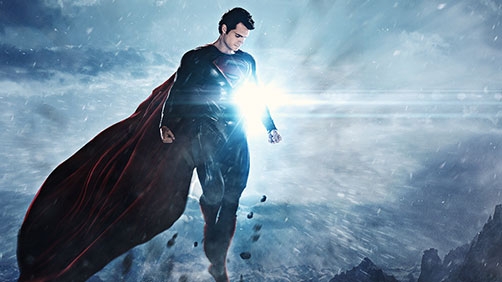 This is not your daddy's superman, that's for sure.
This trailer starts with that business that went viral about the garbled message from General Zod, then it just gets crazy. This trailer is obviously meant to appeal to both those fans of action movies with lots of action, and I think also the comic book fans among us. I like a little action, but I am no comic book fan. Still, this trailer has a little bit of appeal, though I do hope they are over-selling the action a bit.
I do think that this version of Superman is going to be more serious, General Zod will be more menacing, and Superman will seem more real and I'm looking forward to it on June 14! Let's see what Henry Cavill, Amy Adams, Laurence Fishburne, Kevin Costner, Michael Shannon, and Russell Crowe, can do.