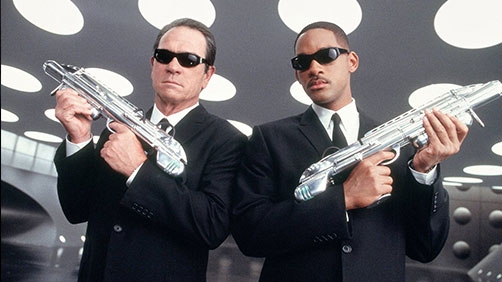 Jeff Sneider - TheWrap.com
Sony Pictures has quietly started development on a new chapter in the "Men in Black" franchise, tapping Oren Uziel ("The Kitchen Sink") to write "Men in Black 4," TheWrap has learned.
...
"Men in Black 3," which found Josh Brolin and Emma Thompson joining original stars Will Smith and Tommy Lee Jones, grossed $625 million worldwide last summer and was the highest-grossing film in the franchise.
Well, no wonder they're jumping up and down to make another one. There were a lot of things I liked about the 3rd installment so I hope they can keep up the good work. And really, the Men in Black franchise being what it is, it's a little bit hard to mess up. Oh, it could be done, but a lot of stupid stuff is forgivable just by the very nature of the material.
Side note: Why would this site name themselves after my famous podcast? /jk