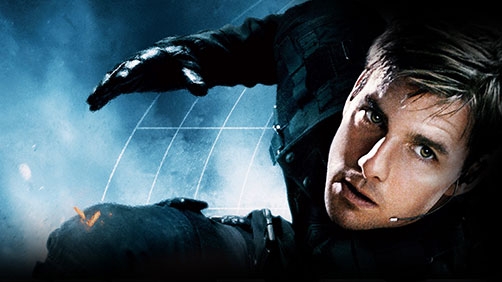 Mike Fleming Jr - Deadline
Ethan Hunt has accepted another mission.Paramount Pictures and Skydance Productions have set Tom Cruise in a deal to star in and produce a fifth installment in theMission: Impossible franchise. Both Paramount and Skydance have confirmed this, but they are not saying who's writing and directing, or when they are targeting release. I've heard all along that the director will be Christopher McQuarrie, Cruise's frequent collaborator who most recently wrote and directed Jack Reacher, the adaptation of the Lee Child novels that starred Cruise. The writer/director will be finalized shortly, and that person will develop the next installment with Cruise and JJ Abrams' Bad Robot.
There you have it folks. The IMF continues to crank out missions and do, well, the impossible. And it will probably be fun.