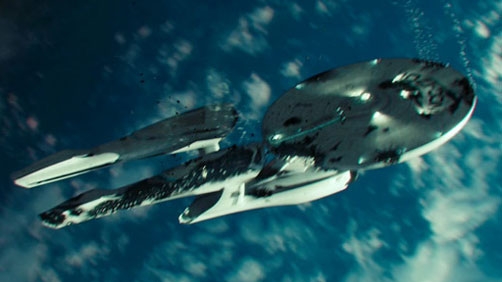 New promos, clips, and other cools stuff coming out for Star Trek Into Darkness is getting to be an almost daily occurrence now. I mean really, how much more can they crank out without just releasing the film to bit torrent or something?
I know that the studios have to do everything they can to generate as much interest as they can, but I am a little bit frustrated at this point with the shear amount of footage that has been released. I feel like in order to keep up with the conversation I have to watch everything that comes out (that is officially released anyway), and yet I feel like I'm getting too many spoilers. It's a little frustrating.
So, bear that in mind as you watch the clips below (or not, your choice).