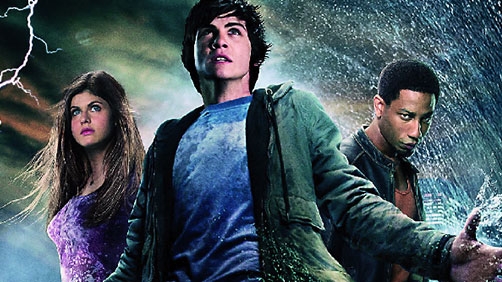 Yeah, I know I never published the first trailer. I actually thought I did, but I searched through the archives and couldn't find it.
This is following up on the first film installment based on the book series. Though I am not particularly negative about the film(s) or anything, it failed to sufficiently capture my interest such that I would bother to see the film. And at the time the first film came out, I did not have a movie website or a big enough movie going budget, so I therefore did not see the first film. I probably need to play a little bit of catch up so I'll be ready to see this film.
This second installment is set to hit theaters on August 16.
Based on the best-selling book, PERCY JACKSON: SEA OF MONSTERS continues the young demigod's epic journey to fulfill his destiny. To save their world, Percy and his friends must find the fabled and magical Golden Fleece. Embarking on a treacherous odyssey into the uncharted waters of the Sea of Monsters (known to humans as the Bermuda Triangle), they battle terrifying creatures, an army of zombies, and the ultimate Evil.