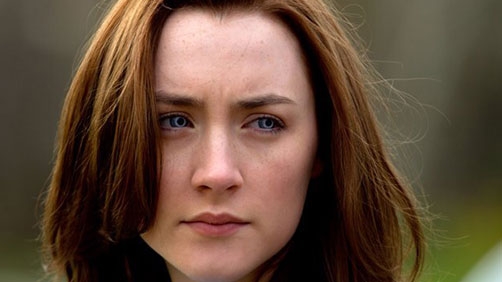 Jill Pantozzi - The Mary Sue
The Mary Sue: You worked with Eric Bana in Hanna and he played the Hulk for Marvel. There was a rumor going around you're Joss Whedon's "prototype" for the character Scarlet Witch in The Avengers sequel. Did you hear anything about that and second, would you be interested in doing a superhero film ever?

Ronan: I have heard about it and yes, I would. Yeah, of course I would. I love Joss and I love those films, and I love his handle on them and how he portrayed these kinds of superheroes. I think it's very different from what anyone else has done. So yeah, I'd love to be in it."

The Mary Sue: Awesome, I hope it happens.

Ronan: So do I!
So, not being a comic book guy, I don't know anything about The Scarlet Witch, but I did like Saoirse in The Host so I hope she is in The Avengers 2 because that would be fun.