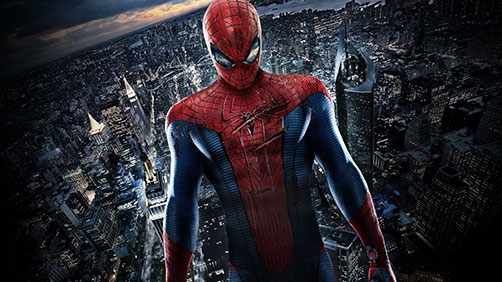 Joshua Nealey - Hypable
Spider-Man returning to the Marvel universe has been a hot topic for many years, and now reports are in that he may be headed back soon if Sony's financial troubles aren't alleviated.

Since Marvel's The Avengers crushed box office records last year, the discussion concerning Spider-Man's character rights has been brought back into the mix. For those who don't know, the Spider-Man character is owned by Sony, and while we saw the reboot, The Amazing Spider-Man, become successful back in July, Sony's financial troubles continue to haunt them.

Comic Book Therapy recently reported that Sony is considering a proposal from investor Daniel Loeb and his hedge fund, Third Point. Sony has been having financial difficulties for the last few years, and while we don't imagine they'll be filing for bankruptcy anytime soon, they could probably get a good chunk of change for Spider-Man now that director Marc Webb has started a seemingly profitable franchise with the character.

The groundwork has been laid out, and with a Rottentomatoes score of 73%, The Amazing Spider-Man was fairly well-received by Spider-Man fans and general audiences.
Despite how I feel about the Spider-Man reboot, it has been well received (my ill-will not withstanding). So this whole business of selling off a cash cow doesn't seem to make a lot of sense to me. Sony stands to lose money of over the long term I would think if they let go of Spider-Man.
Then there's the fact that I'm not really sure I want Marvel to get the rights to Spider-Man because then it's wide open for him to appear in an Avengers film. I know that at various times, Spider-Man has been a member of The Avengers in the comics. Frankly, I don't know that I want the core cast of The Avengers to change, but maybe that's just be being resistant to change, plus not liking the reboot Spider-Man.