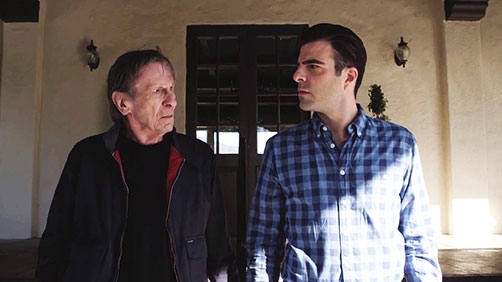 What happens when the old guy and the new guy go toe to toe? This video will show you just that.
This is just about the silliest car ad I've seen in a long time, but as a good geek/nerd/Trekie, whatever you want to call me, I enjoyed it immensely.
Plus, you know, Quinto is going to have to get up a lot earlier in the morning than that to beat Spock prime. Despite the silliness, I think this may actually be some of the best advertising I've seen in a while.