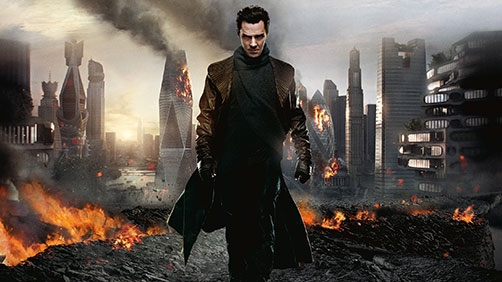 Alright, fasten your seat belts, I need to do a brain dump of all the Star Trek stuff I've accumulated. I'm thinking I might need to change the name of this site to TrekByte as much Star Trek stuff I've been talking about posting about lately. But hey, it's the big film right now, and indications are it's going to tear up the box office this weekend here in the U.S.
First up, Anthony Pascale of TrekMovie.com, friend of the site, interviews Zachary Quinto and Chris Pine in the following video.
And then he also interviewed Alice Eve who plays Carol Marcus in the new Star Trek film about her character. She reveals that she's a bit of a Trekie, and reveals a deleted scene that would have explained Carol's British accent in the film even though in the original cannon, Carol Marcus had no British accent.
Now, in the following two clips form The Daily Show (I love Jon Stewart a lot), J.J. talks with Stewart about the film. And Jon Stewart at one point demands J.J. apologize for making a Star Trek film but not being a fan of Star Trek originally.
Now J.J. Abrams, Chris Pine, and Zachary Quinto go unscripted with fan submitted questions.
And finally, the box office is looking strong for Star Trek Into Darkness even if The Hollywood Reporter calls it tepid. Saying something is so does not make it so.
Landing at the North American box office, summer tentpole Star Trek Into Darkness grossed a tepid $3.3 million in Wednesday night and midnight runs.
What on earth. We're talking about a Wednesday night with a limited audience, limited screenings, and limited availability. $3.3 million sounds really really good to me. It would be more accurate to call last night a bit tepid at $2 Million, but this article was written before that. And I would attribute that to the last minute move up of the date by one day and confusion or lack of awareness about that date move.
As TrekMovie.com reports, Rotten Tomatoes is giving it mighty high approval ratings from both audiences and critics. I liked it and you should go see it this weekend.