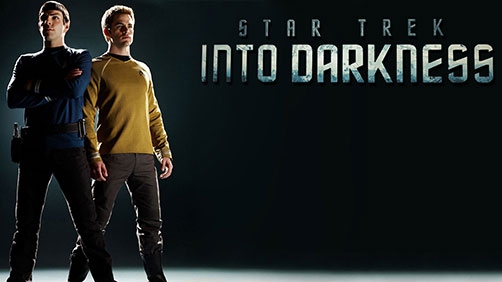 Germain Lussier - /Film
J.J. Abrams' new Star Trek movie is coming sooner than you expected. Paramount has moved the wide opening of Star Trek Into Darkness up a day, from Friday May 17 to Thursday May 16. IMAX theaters will still open the film on May 15, however, and it still opens overseas on May 9. But if you don't live oversees or don't have an IMAX theater nearby, you can see the film in 2D or 3D at your multiplex a day earlier.
I'm still seeing it in IMAX on the 15th, because I'm a geek like that!
What is with releases moving up earlier and earlier in the week though? It's a strange phenomenon. It seems like releases are happening sooner and sooner in the week. Maybe it's my imagination.