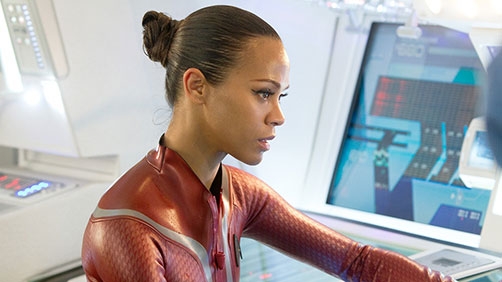 Wait, wait, wait, is this becoming a Star Trek site or something?
Well no, but it's certainly hard for me not to talk about it since I love Trek so much. Also, the response from you, my readers, has been really great with Star Trek. So you guys are just throwing gasoline on the fire here.
I've got a couple of new goodies. First is a look at Uhura. You might remember that last week "John Harrison" sent out two messages like this, one about Captain Kirk, and the other about Spock. This week it's Uhura. Take a look.
This video is fun and all, but there's one really awesome thing that you might have missed if you blinked: we finally see a JJVerse Klingon with no mask. Here, let me show you:
Awesome, right? Well, I mean in a nerdy way. I mean really, looks like a Klingon to me.
Also, I have a new TV spot right here: