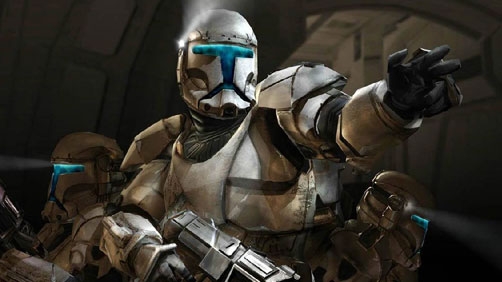 Matt Maytum - Total Film
Star Wars Rebels will be set during the time period between Episodes III and IV, a 20-year-long time period which should offer considerable scope.

Screenwriter and producer Simon Kinberg (X-Men: Days Of Future Past) will serve as an executive producer, as well as penning the one-hour pilot.The Clone Wars supervising director Dave Filoni will join Kinberg as another exec-producer.
I've never been into animated shows based on a live action universe, I don't see any reason to start now…
Lucasfilm president Kathleen Kennedy said, "I couldn't be more excited to explore new corners of the Star Wars universe. I think Star Wars Rebels will capture the look, feel and fun that both kids and their parents love about Star Wars."
Color me skeptical.
Here's the official press release from LucasFilm/Disney:
Star Wars Rebels takes place in a time where the Empire is securing its grip on the galaxy and hunting down the last of the Jedi Knights as a fledgling rebellion against the Empire is taking shape. Details about the show are a closely guarded secret at this point.

Star Wars Rebels will be produced by Lucasfilm Animation, featuring many of the key talents that made Star Wars: The Clone Wars.