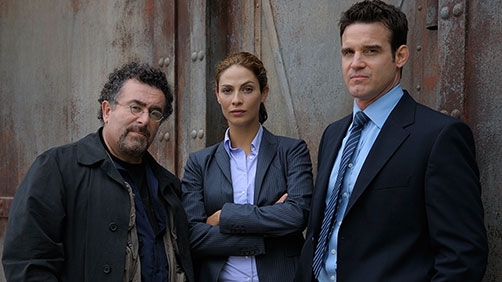 Nellie Andreeva - Deadline
Syfy has renewed flagship drama Warehouse 13 for a fifth season, which will be its last. Production on the final six-episode installment of the series, on which Jack Kenny serves as executive producer/showrunner, will begin in Toronto this summer for a 2014 run.
A six episode — that means they don't want to completely tick off fans by not allowing the show to have a well wrapped ending to the series, but they really want it off the air.
SyFy needs a new motto. Something like, "SyFy, where we cancel every single good show and continue to renew trash." The fact that this show is getting the ax is a complete and utter shame.