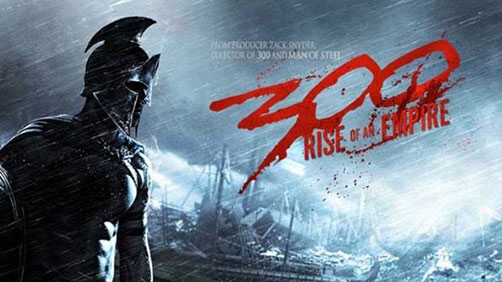 This appears to be a film about slow motion — LOTS of slow motion.
Believe it or not, I have not seen the first film, 300. I suppose I'll have to fix that. I wasn't watching as many films in theater when that came out and at the time it just did not appeal to me. I'm still not sure it does, but I should probably watch it. It might help this trailer to make more sense, and maybe I'd understand why over half the shots in this trailer are slo-mo.
After its victory over Leonidas' 300, the Persian Army under the command of Xerxes marches south towards the major Greek city-states. The Democratic city of Athens, first on the path of Xerxes' army, bases its strength on its fleet, led by admiral Themistocles. Themistocles is forced to an unwilling alliance with the traditional rival of Athens, oligarchic Sparta whose might lies with its superior infantry troops. But Xerxes still reigns supreme in numbers over sea and land.