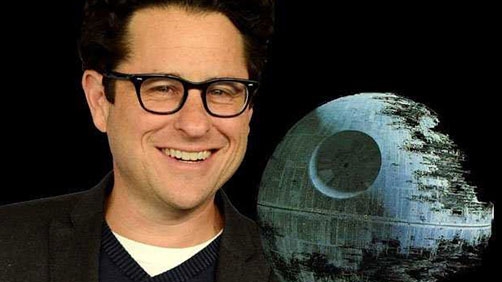 Dominic Patten - Deadline
"I think that the thing is so big and so massive to so many people that the key to moving forward is honoring but not revering what went before," said JJ Abrams today about the challenges of directing the new Star Wars movie. Abrams also revealed that production on Star Wars Episode VII is set to start right at the beginning of 2014. "Most likely we are going to be moving to London at the end of the year for the Star Wars movie," said the Star Trek Into Darkness director Saturday at the Produced By conference on the Fox lot. Abrams added that the overseas shoot "drives me insane" as he would have liked to film the movie in LA. He also noted that the plan to shoot Star Wars Episode VII for Disney in the UK was set before he was brought on board. The director joked that getting the offer to helm the new Star Wars was the only thing that would have caused him to postpone a long set family vacation.
Blah blah blah honoring blah blah blah. It's all empty words until you really deliver man.
Having said that, I do appreciate that he actually does want to have respect for the franchise and I hope what he really means — the real subtext here — is that the prequels are stupid and we all know it and we want to do something better than that and honor the originals. But we'll see.