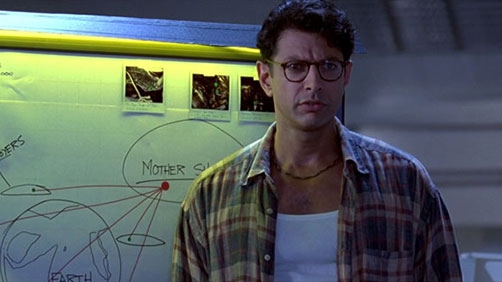 George Wales - Total Film
Roland Emmerich continues to drip-feed information about the forthcoming Independence Day 2, confirming that Jeff Goldblum will return for the long-awaited sequel.

During a Q&A with Movies.com, the director and screenwriter revealed that Goldblum would be reprising his role as jittery computer hot-shot, David Levinson, alongside fellow returnee Bill Pullman.
Well la de da, I'm dancing for joy. I still say the film will be nothing without Will Smith. Maybe I'll be surprised, eh?