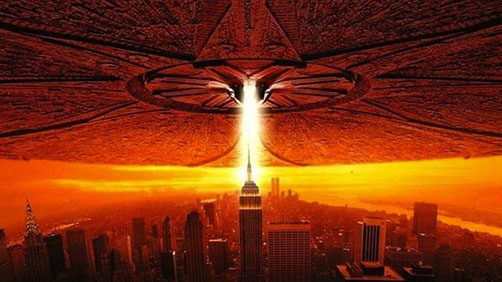 ComingSoon.net
Following word this week of an official July 3, 2015 release date for 20th Century Fox's Independence Day 2, director Roland Emmerich has dropped a few hints about what to expect from the much-anticipated sequel.

"Will Smith cannot come back because he's too expensive," Emmerich told NY Daily News while promoting his latest, White House Down, "but he'd also be too much of a marquee name. It would be too much."
I smell a box office bomb in the making… why do they do this? WHY? If you can't get the band back together, go make something new! Blurgh.
Well, I suppose there is this:
Pullman confirmed earlier this year that plans call for the return of his character, Thomas Whitmore, but no talent has been officially locked as of yet.
Still smells like a disaster to me. But, I think this is pretty much what we were already expecting.