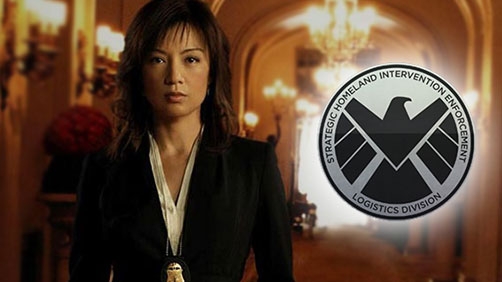 Eric Goldman - IGN.com
With an impressive resume that includes everything from ER to Stargate Universe (and yes, at IGN, we'll always love her for Street Fighter!), Ming-Na Wen returns to TV this fall as Agent Melinda May on Marvel's Agents of S.H.I.E.L.D. I recently spoke to Wen about her role on the highly anticipated ABC series, which will tie into the Marvel cinematic universe, with Melinda and her fellow agents going on missions alongside Agent Phil Coulson (Clark Gregg).

Talking to cast members from a secretive project like Agents of S.H.I.E.L.D. can be tricky, as there is so much they're not allowed to discuss yet. But Wen gave me a few hints about Melinda's perspective, along with what it's like working with Joss Whedon, who co-wrote and directed the pilot.
It's been a long time since I looked forward to a TV show this much.