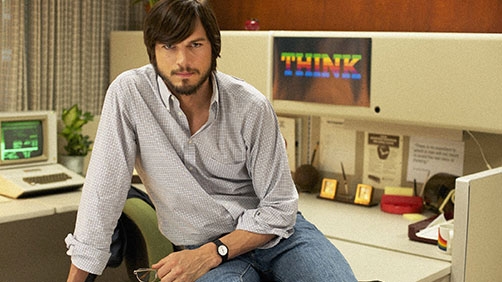 Honestly, I don't know how to style the text anymore. First it used to be jOBS, then it was JOBS, now I'm seeing it as Jobs. Well whatever, despite how messy the marketing is (and the capitols in the text styling), I'm looking forward to seeing this film, and this trailer has only made me want to see it that much more. Regardless of how you feel about Apple and/or Steve Jobs, there is no doubt that he changed the face of computers, smartphones, even electronics in general forever. And in many ways for the better (even I as a hardcore Apple fan would argue that in some smaller ways things did not change for the better).
Oh, and HOLY COW ASHTON KUTCHER LOOKS JUST LIKE STEVE JOBS. I mean, wow, holy cow, wow! He looks perfect.
The film hits theaters on August 16 and even though it's receiving a mixed critical reception, I'l be seeing it!
Here's the traielr.