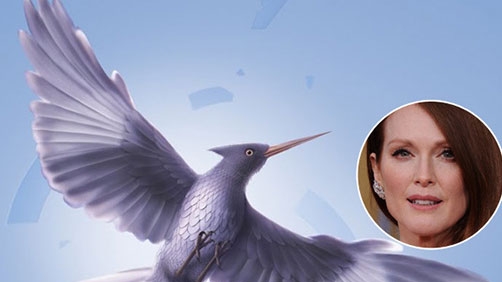 Kevin Jagernauth - The Playlist
Deadline reports that Julianne Moore is being lined up to star in the two-parter conclusion "The Hunger Games: Mockingjay." She would be taking the role of President Alma Coin, the head of District 13, who leads rebellion against the Capitol and factors very heavily in the lines of Katiness, Prim, Peeta and more. It's a major role, and while the paycheck is probably nice, we'd have to imagine the fact that the script is being written by "Game Change" scribeDanny Strong (you'll recall she played Sarah Palin in that film to great acclaim) is likely a nice incentive as well.
I honestly cannot think of a better casting choice for the role.