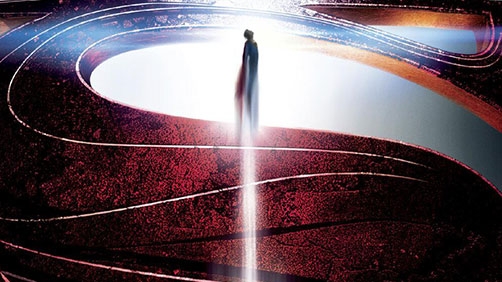 Pamela McClintock - The Hollywood Reporter
Zack Snyder and Christopher Nolan's Man of Steel zoomed past the $150 million mark in its fifth day of release at the domestic box office, enjoying robust weekday business.

The Superman tentpole, from Warner Bros. and Legendary Pictures, scored the top June debut of all time in grossing $116.1 million. Including $12 million earned last Thursday night from special Walmart screenings, the pic ended Sunday with a total $128.7 million under its belt.

Man of Steel, based on the marquee D.C. Comics superhero, took in another $12.6 million on Monday and $11.5 million on Tuesday, pushing its North American total to $$152.8 million. Overseas, the movie—starring British actor Henry Cavill in the title role—opened just north of $70 million last weekend.
Wowzers, I guess everyone is liking this film more than I did. That's okay, I don't mind being the lonely voice of dissent. And at this rate, it's a pretty safe bet that this film is going to launch the DC Comics side of the world into a Avengers like run of films.