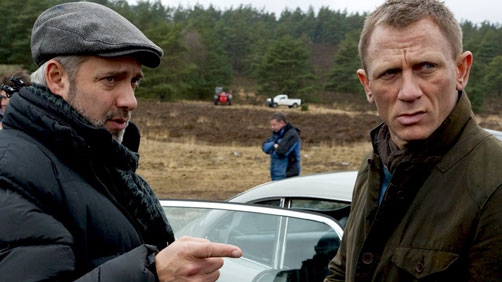 Dave Trumbore - Collider.com
It looks like director Sam Mendes (Skyfall) is double dipping in the James Bond negotiations as it's being reported that he's locked Bond 24 and appears very likely to direct Bond 25. Mendes was recently reported as being both opting out of the next installment, then in talks to direct it and now unofficially confirmed by ShowBiz411.
Of the Bond films I have seen, Skyfall is the best so this is good news to me. It's kind of odd, all the back and forth though. "He's directing, no he's done directing Bond, oh never mind he's going to do not just one, but the next TWO installments." Sheesh guys, get the stories straight.