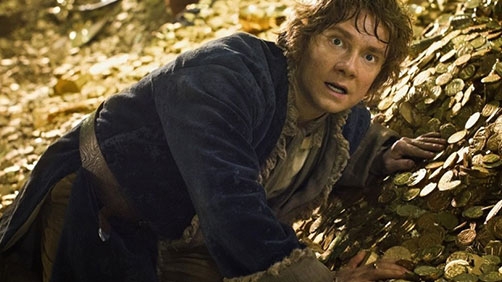 Will the dragon be slain? Will Bilbo survive? Will they get the gold? Will the evil orc be defeated? It's all so suspenseful…
Well, something like that anyway. If you're itching to see Bilbo back in action this winter on the big screen, you can whet your appetite with this teaser. And we will be seeing new characters in this film played by Evangeline Lilly, Luke Evans, Benedict Cumberbatch among others. As well as a returning character or two. such as Legolas played by Orlando Bloom. I have to say it's not quite pulling me in the way the the first teaser for the first Hobbit film did.
But here's the trailer for your watching enjoyment.