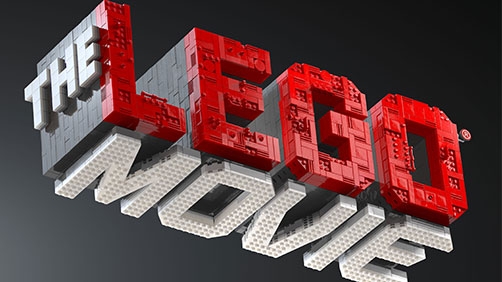 So, apparently this is a thing. I guess LEGO didn't want to be left out of this super hero craze. And what with Hasbro jumping into the fray and making films, why not LEGO? I have kind of mixed feelings about this. It looks unbelievably dumb, and fun at the same time. It should certainly bring back nastolgia for me too. LEGO blocks were my best friend growing up, and I didn't even have all those fancy special blocks all the cool kids have now. I just had regular old bricks. Sure I had the varying assortment of sizes, 2 pegs, 3 pegs, 8 pegs, etc, and a few tapered blocks. But that was it for me. But I digress…
Have fun with this trailer.
Assembling in 2014!

"The LEGO® Movie," the first-ever, full-length theatrical LEGO® adventure, directed by Phil Lord & Christopher Miller, opens in theaters February 7, 2014. It stars the vocal talents of Chris Pratt, Will Ferrell, Elizabeth Banks, Will Arnett, Nick Offerman and Alison Brie, with Liam Neeson and Morgan Freeman.

The original 3D computer animated story follows Emmet, an ordinary, rules-following, perfectly average LEGO minifigure who is mistakenly identified as the most extraordinary person and the key to saving the world. He is drafted into a fellowship of strangers on an epic quest to stop an evil tyrant, a journey for which Emmet is hopelessly and hilariously underprepared.