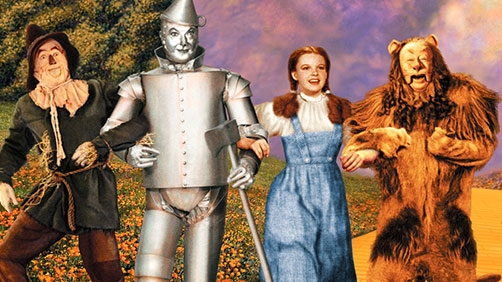 Germain Lussier - /Film
The opportunity to see an all-time classic on the big screen should be taken whenever possible. Ideally, this happens at a repertory house where the original content and quality of the film is preserved, and sometimes (though less and less as 35mm gives way to DCP) even the format is the same. On special occasions, though, a film is so grand and adored it gets not only a big time restoration, but major release as well. Titanic comes to mind. Jurassic Park. And now, The Wizard of Oz can be added to the list.

The 1939 classic celebrates its 75 anniversary in 2014 and leading up to that, Warner Bros. is releasing both a 3D Blu-ray super set on October 1 and a restored, 3D IMAX edition in theaters September 1.
I never liked this film, but it has been a very long time since I have seen it so maybe I should give it another chance. But since I don't like 3D, I'll probably skip the whole IMAX 3D theater thing. I wish they would just re-release it in 2D.