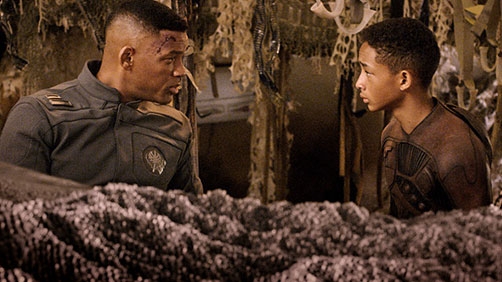 This is from May 31st and I've been meaning to post it because I thought you all might be interested in it. So better late then never right?
Many people are not too happy with After Earth, some are claiming it lacks ambition or originality. To both of those I say their nuts. Many are saying it's due to the Scientology present in the film. Well here's the deal, I don't know anything about Scientology, so I evaluated the film in a very straightforward way based on the story and whether it was any good. And I have to say that while flawed, I liked it fairly well.
In any event, if you want to here Will Smith riff on it for a couple minutes, check this out. Will Smith is always fun and entertaining regardless so it's worth watching however you felt about After Earth. Also, if you hear any rumblings about Will not wanting to do any more Men in Black this is where that came from.