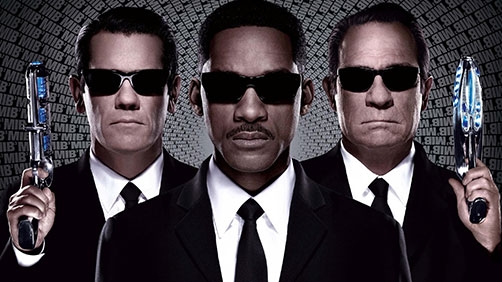 Jason Mcdonald - The Playlist
When the "Men in Black" franchise proved that it still had legs after a strong third outing, it seemed inevitable that Sony would set their eyes on a fourth movie. In fact, a writer was tasked with gig of writing "Men In Black 4" last month. The only real question was who would be returning?

Given that Tommy Lee Jones spent a majority of the third movie in the backseat, while Josh Brolin took over as perpetually grumpy Agent K, it seemed as if he was on his way out. However, while speaking with Collider about his recent movie "After Earth," Will Smith revealed that he might not want to put the Ray-Bans on again either. "I think three is enough for me. Three of anything is enough for me. We'll look at it and we'll consider it, but it feels like that it might be time to let someone else do that," he said.
That spells death to the franchise to me. I don't think Men In Black would work without Will Smith and I don't think they should try.