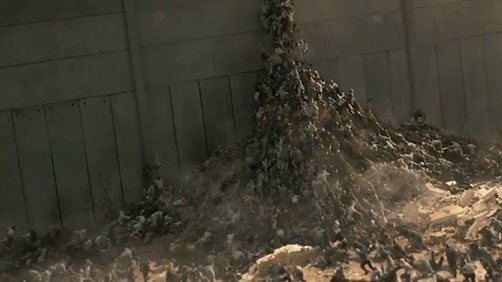 "These guys are hammers, and to hammers everything looks like nails." LOVE IT! If the film is like this clip, I'm going to love it I think.
I'm hearing good things and I'm warming up to the idea of this film. Of course, I warmed up to the idea of the Man of Steel film to the point where I was really looking forward to it. What a let down that was. I hope this is not like that. We'll see, but I think this film may be showing some promise for my personal tastes.
United Nations employee Gerry Lane traverses the world in a race against time to stop the Zombie pandemic that is toppling armies and governments, and threatening to decimate humanity itself.